About the temple
A Mandir is a Hindu place of worship which connects man with God. Believed to be a bridge between earth and heaven, its stone art and architecture, forms and carvings symbolise both the wonders of nature and the mysteries of the universe.

A Mandir is the divine home where God resides to bless and inspire the faithful. In the words of His Holiness Pramukh Swami Maharaj, the inspirer of this Mandir, "a Mandir is a place of paramount peace" – where the mind becomes still and feels the Divine.

Apart from preserving art, culture and spiritual values, a Mandir is also a centre of selfless humanitarian services that support and sustain the social and emotional needs of humanity at large.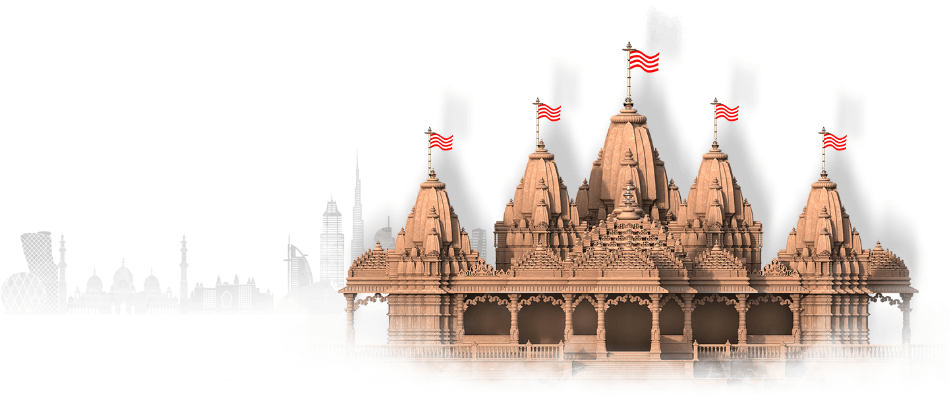 1997
His Holiness Pramukh Swami Maharaj envisions a mandir in Abu Dhabi.
2015
Hon. Prime Minister Narendra Modi thanks the Government of the UAE.
2017
By a decree of the Crown Prince's Court, land is allotted in Abu Dhabi.
2018
Crown Prince HH Sheikh Mohammed bin Zayed Al Nahyan welcomes senior BAPS sadhus and the Mandir Limited committee.
2018
Honourable Prime Minister Narendra Modi unveils the mandir model and officially commences the project.
2019
History continues to be made.